On-Demand Webinar
Enabling IBM Z Observability for DevOps
In this Webinar, SEA shows how you can utilize open standards and scalable technology to integrate IBM Z performance data with popular Application Performance Monitoring solutions, such as AppDynamics, IBM (Instana), New Relic, Splunk, and Sumo Logic. Discussion and demonstration topics will include:
• How to enable a z/OS pipeline that streams performance data into a real-time metrics feed for Site Reliability and Application Performance Engineers using distributed dashboards.
• Enterprise Application use cases incorporating JDBC for DB2 and APIs through z/OS Connect, to request and consume mainframe services.
• A scalable and reliable approach to streaming, tagging and storing metrics and selected z/OS SMF data in a database structure for post processing.
View this webinar to learn how Enterprise DevOps personnel can detect and diagnose IBM Z performance issues impacting Application Execution by using their existing continuous monitoring and observability platforms.
Alfredo Perez
Alfredo Perez is an International Senior Consultant and Product Manager for Software Engineering of America. He has over 25 years' experience in different data center positions. Before joining Software Engineering of America Alfredo was a Mainframe consultant for Diversified Software Systems, IBM Global Services, and large information technology and outsourcing services company in the Latin America region.
He has worked in many areas of data processing as a system programmer and consultant, including automated operations, batch management, DevOps, accounting and chargeback, performance management, data security, operating system administration (z/OS, VM, VSE, and Unix), project management, research, and data center outsourcing strategies. He has developed and taught various courses including VM fundamentals, Accounting/Chargeback, Automated Operations, and RACF administration. Alfredo is a regular speaker at z/OS Conferences and Forums.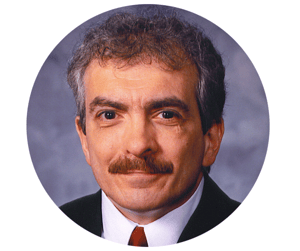 Sal Del Conte
Sal is a recognized expert in batch optimization and JCL Development. He is a 40 year IT industry veteran who has held positions with CA as the Vice President of Global Mainframe Practices, as well as with Diversified Software as the Vice President of Operability Services.
For the last 10 years, Sal has led the Implementation Services and Support organizations for Software Engineering of America, a world leader in z Systems and IBM i software products and expertise.