On-Demand Webinar
Integrating Mainframe Observability with Your APM Solution
Observability is crucial for gaining visibility into enterprise distributed applications. It supports application problem detection and root cause analysis, positively affecting customer experience and continuous delivery.
Mainframe data is a major part of your enterprise portfolio and can have a significant impact on distributed application performance. The challenge is that mainframe telemetry data is frequently siloed away from DevOps teams and isn't visible for application performance monitoring (APM), problem detection and root cause analysis.
This recorded webinar discusses how the z/IRIS solution uses OpenTelemetry standards, APM traces, metrics and time-series databases to integrate mainframe performance data with popular enterprise monitoring and observability solutions such as AppDynamics, IBM (Instana), New Relic, Splunk and Sumo Logic.
You'll learn how to:
Create a modern, scalable real-time mainframe streaming framework using OpenTelemetry, traces and metrics to feed application performance monitoring solutions

Enable any enterprise monitoring tool to process mainframe performance data

Determine which typical mainframe use cases can be monitored, analyzed and diagnosed for root cause analysis in enterprise monitoring systems

Store mainframe metrics in a preconfigured InfluxDB time-series database for additional mainframe monitoring scenarios
Alfredo Perez
Alfredo Perez is an International Senior Consultant and Product Manager for Software Engineering of America. He has over 25 years' experience in different data center positions. Before joining Software Engineering of America Alfredo was a Mainframe consultant for Diversified Software Systems, IBM Global Services, and large information technology and outsourcing services company in the Latin America region.
He has worked in many areas of data processing as a system programmer and consultant, including automated operations, batch management, DevOps, accounting and chargeback, performance management, data security, operating system administration (z/OS, VM, VSE, and Unix), project management, research, and data center outsourcing strategies. He has developed and taught various courses including VM fundamentals, Accounting/Chargeback, Automated Operations, and RACF administration. Alfredo is a regular speaker at z/OS Conferences and Forums.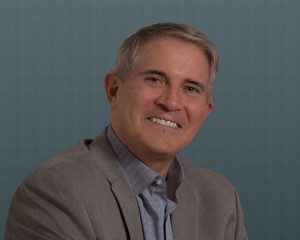 Jim Morgan
Jim Morgan is the Director of Sales for Software Engineering of America. Jim has extensive experience in Enterprise Software for Build and Run organizations. Jim specializes in providing modernized IBM Z products for JCL testing, batch output management and IBM Z observability for DevOps Enterprises.