On-Demand Webinar
JCL Defect Management for DevOps using JCLPlus+
From green screen to JCLPlus-as-code implementation
As DevOps adoption and the desire for standard enterprise tooling and processes continue, many organizations struggle with integrating valuable software, people and process assets that enable high-quality delivery for mission-critical mainframe services. Ensuring the accelerated adoption of modernized JCL testing services is more important than ever, as Build and Run teams with new personnel and limited experience also work on the Z platform.
Adopting a JCLPlus-as-code approach offers a transformation on fully modernizing, automating and orchestrating JCLplus+ defect management tasks. Similar to using Infrastructure-as-Code (IaC) for server deployment, JCLPlus-as-code configures and deploys JCL testing services for high-quality mainframe services delivery.
In this On-Demand webinar, we explore how organizations can use a JCL defect management toolchain to accelerate the adoption of batch testing services.
Topics:
Modernization:

Shifting from traditional JCLplus+ Mainframe services to a modern DevOps toolchain for JCL testing services, including Eclipse UI & VS Code plugins, GitHub, IDZ, and Compuware Topaz Workbench

Automation:

using a Command-line interface (CLI) JCLplus+ Java Client

Integration

:

Enabling easy JCLplus+ integration by providing a set of REST APIs

Analysis:

JCL defect density analysis and metrics

Deployment:

Putting it all together using a JCLplus-as-code approach, applying YAML serialization language to integrate JCL automation into the deployment process.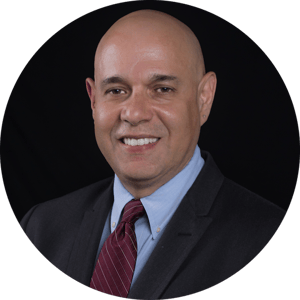 Alfredo Perez
Alfredo Perez is an International Senior Consultant and Product Manager for Software Engineering of America. He has over 25 years' experience in different data center positions. Before joining Software Engineering of America Alfredo was a Mainframe consultant for Diversified Software Systems, IBM Global Services, and large information technology and outsourcing services company in the Latin America region.
He has worked in many areas of data processing as a system programmer and consultant, including automated operations, batch management, DevOps, accounting and chargeback, performance management, data security, operating system administration (z/OS, VM, VSE, and Unix), project management, research, and data center outsourcing strategies. He has developed and taught various courses including VM fundamentals, Accounting/Chargeback, Automated Operations, and RACF administration. Alfredo is a regular speaker at z/OS Conferences and Forums.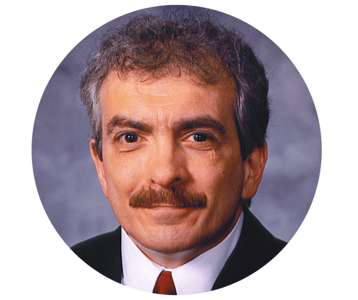 Sal Del Conte
Sal is a recognized expert in batch optimization and JCL Development. He is a 40 year IT industry veteran who has held positions with CA as the Vice President of Global Mainframe Practices, as well as with Diversified Software as the Vice President of Operability Services.
For the last 10 years, Sal has led the Implementation Services and Support organizations for Software Engineering of America, a world leader in z Systems and IBM i software products and expertise.